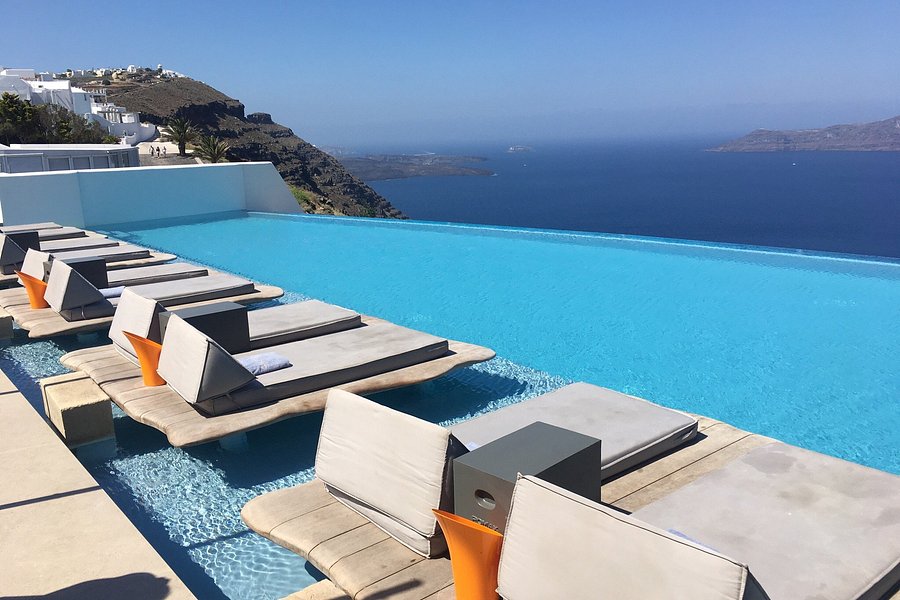 Cavo Tagoo is a magnificent five-star hotel with spectacular views of the sea, built into the cliff face just minutes from Mykonos Town. Cavo Tagoo has 80 rooms, including 18 suites and 11 villas, all of which are spacious and coated in white stone with their own Jacuzzis. Alternatively, go all out and book a room with a private plunge pool. About half of them have one, and we highly recommend it.
The Tagoo restaurant delivers excellent Greek cuisine with a cosmopolitan twist, and the setting around the infinity pool adds to the allure. The focus is on the food and location, which is white and basic.
The hotel's amenities include a vast infinity pool that serves as the hotel's main core, partly due to the great views, as well as a restaurant and bar that serves delectable cocktails. There's also a gym and a spa with a wide range of services. Guests can take a short trip into Mykonos Town to enjoy the many restaurants, nightlife, and ancient sites, or alternatively, to the nearby hidden beaches and tavernas. Let's have a look at what services cavo tagoo mykonos resort offers.
The Villas & Suites
Cavo Tagoo has 83 rooms, suites, and villas that are all distinctively decorated and designed. You can stay in one of the private villas with your own pool, lounge space, and one or two bedrooms if you're looking for privacy, as we were. It's the ideal location for clearing your mind. Because you may stay in your own, very elegant paradise, relax on your private infinity pool's loungers yes, dreams do come true, and watch the large ships and Mykonos' vibrant life pass by beneath you.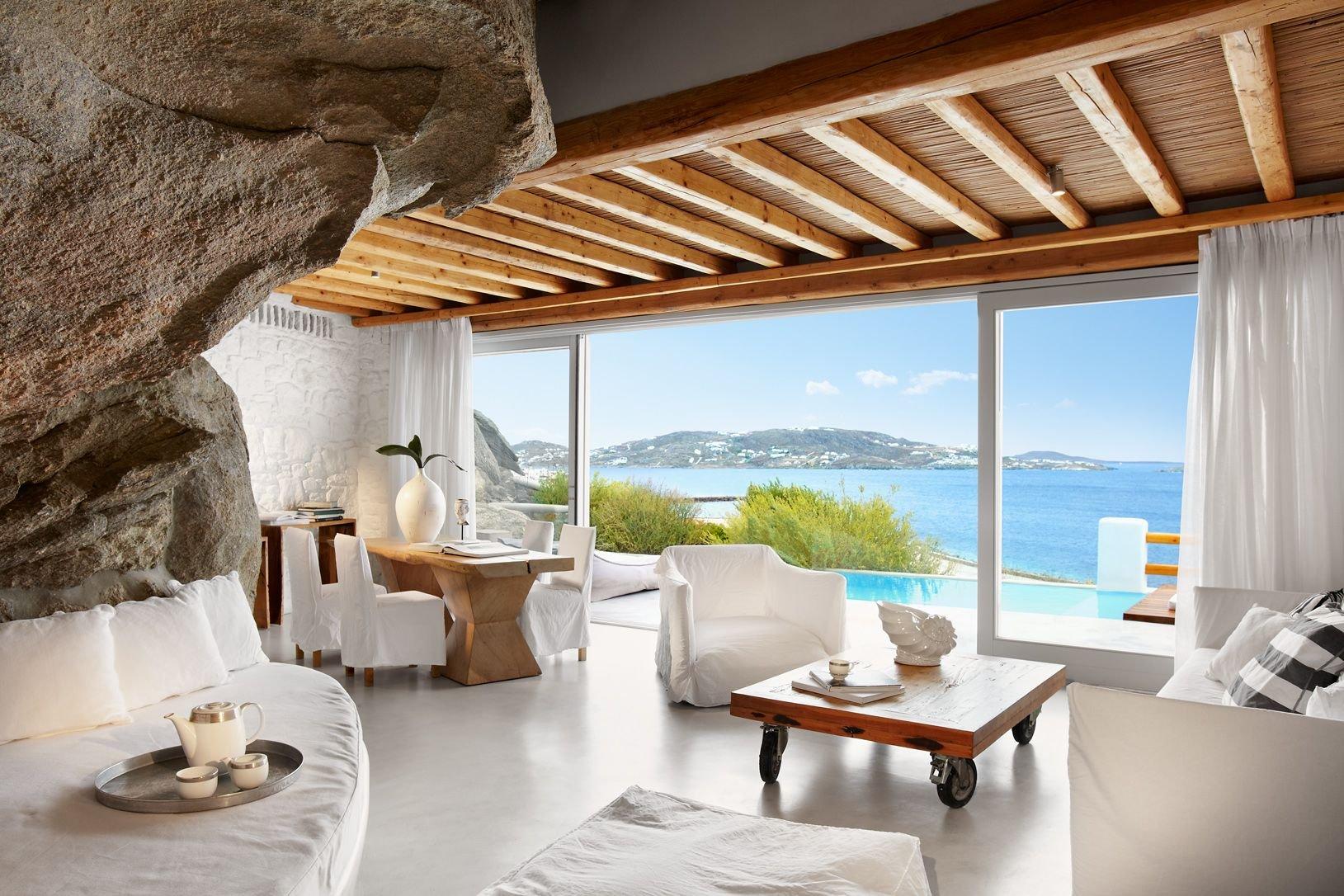 The Pool And The Lounge
You approach the lounge area, which features white sunbeds, a turquoise pool with minimalist wooden decks that appear to float over the water, and a spectacular 18-meter aquarium bar, all of which are attracted by pleasant music. Yes, it contains live fish. In the evening, this tranquil spot transforms into a beach club. The sunbeds are transformed into lounge benches, and the aquarium bar is illuminated, transforming the space into a bright chill out spot at night. But none of those, where you panic out while partying and have to deal with hordes of tourists flocking to a club: full-bodied wines, long drinks, and one-of-a-kind cuisine in a distinct, refined setting.
The Spa
The hotel's award-winning spa is located below at Cavo Tagoo. Body and face treatments, as well as sauna, hammam, and beauty salon services, are all available at the spa.