Introduction
Who said that video marketing is only for big businesses and not for small businesses. The biggest challenge for small businesses is accumulating adequate resources, right from humans to equipment. It becomes less easy to make hassle-free videos when you have a limited budget.
If your business has never used video marketing, it is the right time to use it because 87% of marketers say that it helps them increase their website traffic.
Compared to other types of content, video content is said to have the best ROI by over 80% of firms. By including a product video on a landing page, conversion rates improve by 80%.
Everyone loves watching videos, and no matter which business you own, video marketing stands out the most in the marketing campaign. As in old times, you don't need high-quality equipment to make high-quality videos. A good ad maker and a brilliant idea have you covered.
Here are 10 reasons why and how a business can take full advantage of video marketing with a limited budget.
1. Make Videos Out Of Your Blog Posts
You don't require any new video marketing concepts. You don't have to start from the beginning. Repurposing your most popular blog pieces as videos is a terrific approach to reaching new audiences, while also recycling material that has already proven successful.
You may attract more interested people and enhance your targeted traffic by repurposing your written material into videos.
People who don't feel like reading will watch videos just by reading the title of their blogs. Ensure the title is catchy to draw many audiences.
You can use a video editing application or ad maker. You can include a blog post, and the software will assist you in summarising it and matching scenes with videos, photographs, and music. To attract your new target audience and introduce them to your business, you may even personalize all of your films with your logo.
2. Promote Your Services, Not Your Brand
Businesses mention a lot about their brand but forget about their services. Imagine yourself as a salesperson explaining your product or services to the customers in person. Bringing the same concept into the videos will indirectly help your targeted audience understand your brand.
When only the brand is promoted, people get diverted from your services. Remember, your services or product should be sold, not the brand. When services get a lead, the brand automatically gets the conversion rate.
Customers' purchasing intent rises when they like a video. As a result, if people like your video, you'll be on your way to becoming a marketing success.
Professional, engaging, and meaningful video content that viewers appreciate leads to higher rankings. Tell your brand's story, engage your audience, create individualized product and service videos, optimize your content, and have fun with your audience.
3. Live Interaction
There's no better approach to engage your audience than to address them. You may communicate with your audience and consumers at any moment via live-streaming.
You may go live on Facebook, Instagram, YouTube, or even TikTok to build engagement and help your business and brand flourish.
A Q&A session is an excellent way to use live video. When you go live, let your audience know to take part and ask questions in real-time.
Live Q&A sessions are an excellent method to make your audience feel unique and to establish yourself as an expert in your field.
4. Behind The Scenes
People feel connected if someone can narrate their problems. People crave real and want to see the genuine faces behind the product. Businesses can use Instagram stories to post behind the scenes of their brand.
Make reels and inform people how you create content. Invite them to view how your day is spent as a lead player running the business by creating a mini vlog.
When you show your real side, people make you a part of their life.
They do not miss out on checking everything you post. Show your customers more of your business and the people working behind the scenes.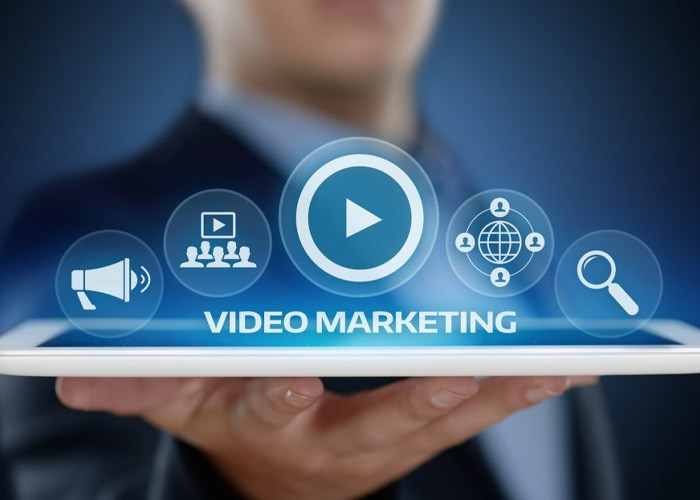 5. Sell Through Ads
Creative ads are something people do not easily take out from their brains. Open the storyline with something people struggle with everyday. Make them believe it as a movie, then at the end, show how your product or service can solve the issue that has been shown in the Ad.
You might think you need large resources, but a good ad maker is all you need. Also, there are video-making tools that deliver quality videos within a limited budget. These tools offer various tools with different contexts and templates.
6. Engage
Here we are not talking about the engagement you need to bring into your social media handles. Make mobile-friendly videos for mobile users. Mobile-friendly videos gain more attention than videos made for PC.
7. Emotions Are Inevitable
Empathy is a powerful emotion. Emotions are inevitable not only in the workplace but in marketing campaigns. If your vision is to help people, your videos must portray the same vision.
Bring actual people to your videos and share their stories via interviews that create an empathetic connection with the viewers.
8. Rank Higher
SEO is the king of all marketing strategies. If you fit SEO into a video, not only will your videos rank higher, but your website will be visible at the top of the search engine. You don't want to miss out on the opportunity to have a diversity of material to improve your position with Google's universal search.
Also, YouTube is the biggest advantage to market your business. It is a free tool that needs nothing but a strong network connection to upload videos. Before posting videos, do extensive research about the keywords and make content out of all the keywords.  Video content appears to be reigning supreme in the marketing world right now, and statistics show that it's here to stay.
9. Link With Landing Page
Your videos should be linked to your landing page. If done correctly, video content can generate a significant number of inbound links and shares for your website. However, you should first try posting videos on your website.
By putting your video on your landing page alongside an interesting call to action, you will increase traffic and improve your chances of converting visitors into paying clients.
10. Email Video Marketing
Typically, you would write email language that encourages recipients to click to view the video, directing them to a video landing page where they can watch the movie.
According to WordStream, merely adding a video to a landing page can boost conversion rates by as much as 80%. Including a video in an email can increase the click-through rate by 200 percent to 300 percent. Short and compelling films can propel a client through the marketing funnel in under two minutes.