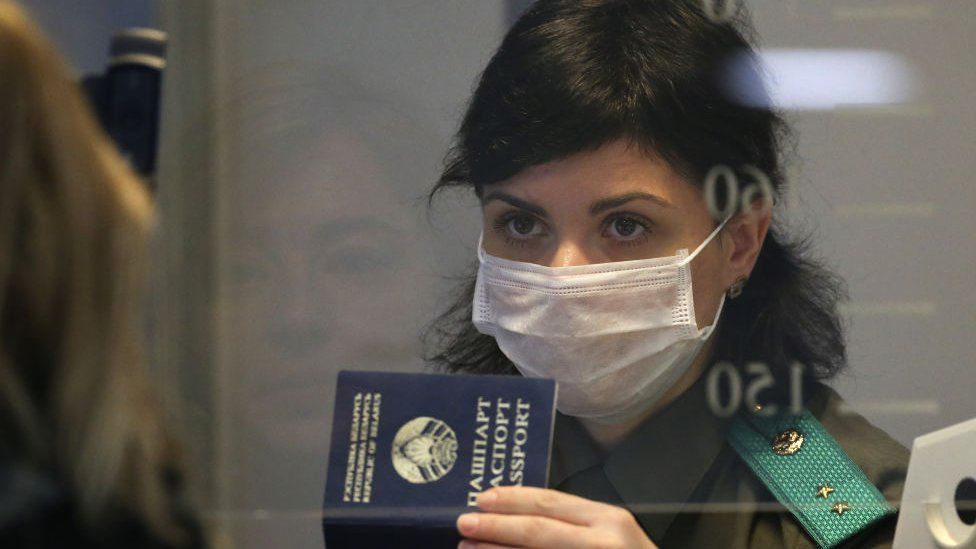 Traveling to new countries and learning about the culture and cuisine of such areas allows people to improve their lives in a variety of ways. As a result, it is critical that people take time away from their hectic schedules to vacation whenever they are able.
When we think about vacationing, the first thing that springs to mind is going overseas. However, the cost of the journey, as well as the long visa process, makes them reconsider if the trip is worthwhile.
How Do Indians Get Around the Need for a Visa?
If a country has "visa-free" status, you can just travel there with an Indian passport and be permitted to enter. Even if they don't need a visa, they should still check the country's entry criteria before travelling there.
Also, be careful not to overstay their visa-free period; if your stay is limited to three months, leave the country before it expires. If you overstay your welcome, they may have difficulty returning.
One cannot work or go to school in the nation they're visiting while on a visa-free stay.
Everyone fantasises of taking a lengthy vacation in a faraway nation. Seeing new locations, taking photos, purchasing exceptional items, and creating lovely memories are all wonderful experiences. These desires are often eclipsed by the annoyances of the visa application procedure. They no longer need to be concerned since the Indian passport is sufficient to allow them to travel to many nations without the requirement for a visa. Some nations do not need them to have a visa at all, while others will gladly stamp their passports once they arrive. So they grab their passports, pack their belongings, and head to the airport to purchase a ticket to one of these destinations.
Certain nations in the globe, however, allow travellers to enter without a visa. While these nations are not very well-known, they provide travellers with many chances for adventure and relaxation.
Some Of The Free Visa Countries For Indian:
Bhutan:
Bhutan, officially known as the Kingdom of Bhutan, is a landlocked kingdom in the eastern Himalayas. After the Maldives, it is the least populated nation in South Asia. Indian people are allowed to remain in the country for 14 days without a visa. They may participate in mountain adventure trekking and hiking throughout their stay in the nation. Some of the popular walks in the nation are the Jhomolhari Base Camp trip, Masagang trek, and Snowman Trek. Bhutan has eight declared tentative sites for UNESCO inclusion, in addition to these. The Drukgyel Dzong Ancient Ruin, holy locations linked with PhajoDrugomZhigpo and his successors, Tamzhing monastery, and others are among them.
Dominica:
Indian travellers are also permitted to visit the Commonwealth of Dominica, an island country in the West Indies, without acquiring a visa. Visitors are allowed to stay in the country for 180 days or six months. For eco-tourists, the country is a popular tourist destination.
Senegal:
The Republic of Senegal, a West African country, does not require a visa for Indian visitors. The visa-free stay of an Indian national in the African country is limited to a maximum of 90 days. The history of French colonialism in this country is extensive, and there are numerous natural wonders to see. The country's nightlife, which is based around the indigenous mbalax music, is well-known.7
Macao:
Tourists from India are able to visit the Macao Special Administrative Region of the People's Republic of China without obtaining a visa. Indian people are permitted to stay in the country for up to 30 days without a visa. During their time in the country, tourists can see a number of historic sites in the city.
Serbia:
Serbian officials enable Indian people to enter the country without a visa and remain for 30 days. The country at the crossroads of Central and Southeast Europe offers a wide selection of tourist attractions. The country's mountains and spas are the major attractions for visitors. Christian pilgrimages to several orthodox monasteries around the nation, as well as river cruises, are popular activities.
Fiji:
Fiji is an island republic located in Melanesia, a subregion of Oceania. Indian nationals are not need to obtain a visa in order to enter the country. As part of those arrangements, you will be permitted to stay in the nation for 120 days. The white sand beaches and gorgeous islands of Fiji are the country's most famous tourist attractions. Fiji is a popular scuba diving destination due to the quantity of soft coral reefs.
Before visiting the nation, however, one should examine the admission criteria and get travel insurance from a reputable firm such as Care Insurance. They must not remain after the visa-free time has ended, since this may cause future complications and prevent them from returning to the nation. During the visa-free time, they will also be unable to study or work.