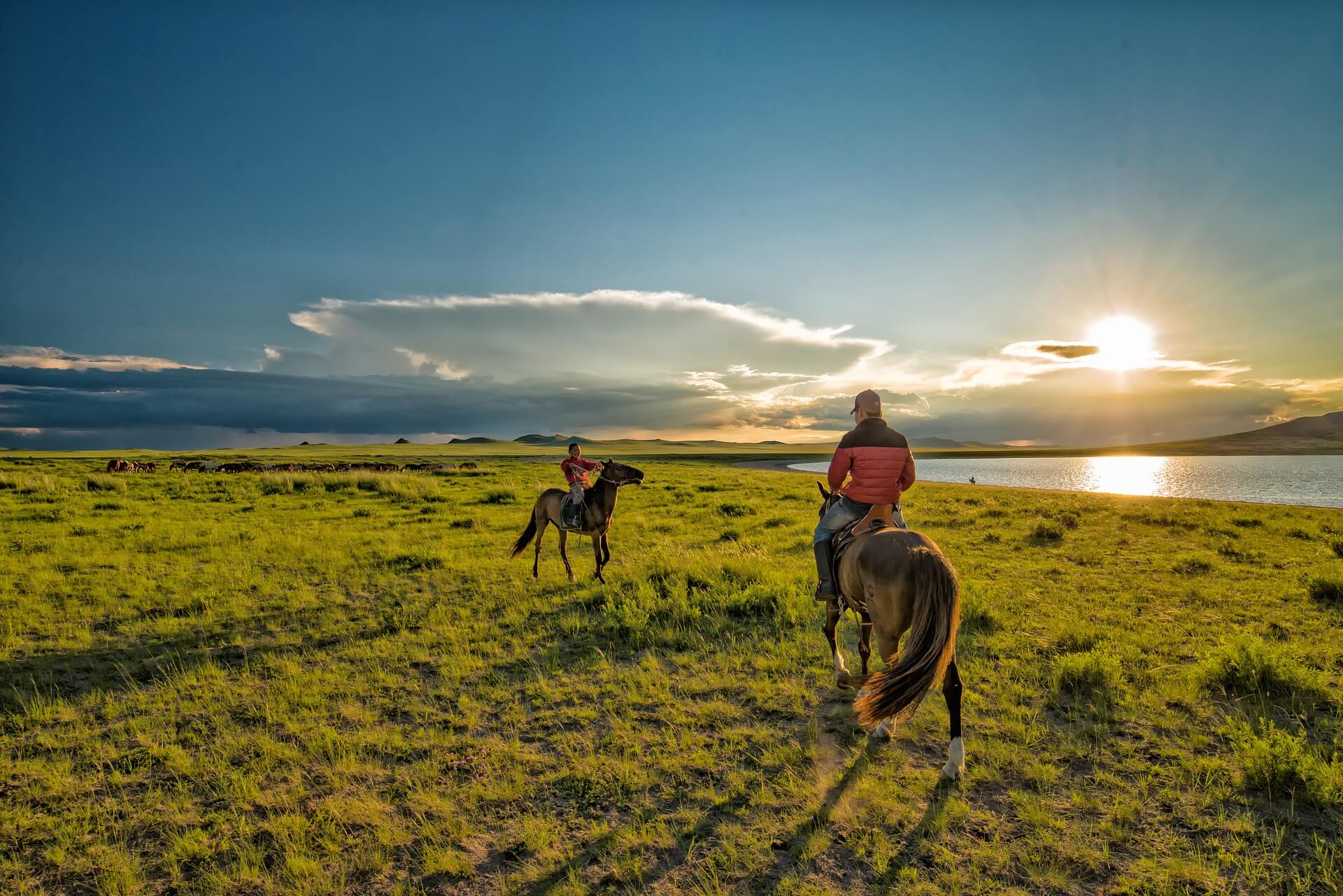 If you're looking for the adventure of a lifetime, why not consider a safari holiday? With wonderful wildlife, superb scenery and some of the most luxurious accommodation and amenities on the planet, a fantastic holiday is a given!
Here are five superb bucket list safari holiday destinations:
1. Kruger National Park, South Africa
When you think 'South Africa' and 'safari holiday', the 'inKredible Kruger' is the first thing that pops into your mind! As one of the most popular safari destinations in the world, it gets over 1.4 million visitors a year for some very good reasons.
The vast Park is home to an incredible diversity of wildlife, including the Big Five, leopards, cheetahs and spotted hyenas. Rare and endangered species like black rhino, African wild dogs, white lions and pangolin do well here, as do hundreds of species of birds, insects, reptiles and amphibians.
Several bird species that have virtually disappeared from the rest of southern Africa still do well here. These include the yellow-billed oxpecker, the metre-tall secretary bird and the ponderous southern ground hornbill. Saddle-billed storks, grey-headed parrots, lappet-faced vultures, martial eagles and Kori bustards are all still regularly seen.
The Kruger National Park offers its visitors a great year-round sunny climate. Activities include night and day game drives, guided bush walks, wilderness trails, golf, spa treatments, and 4×4 trails. The superb visitor accommodation in luxury lodges in Kruger National Park ensures superb food, amenities, wines and service. The range of activities for children makes sure your kiddies have a great time, too!
2. Laikipia Plateau, Kenya
Located in northern Kenya, the tranquil Laikipia Plateau lies in the shadow of snow-capped Mount Kenya. It is a biodiverse natural haven where communities, ranchers, farmers and conservancies work together to protect the environment.
Laikipia offers visitors the chance to see some of Africa's most iconic animals, including lions, leopards, cheetahs and elephants. A number of rare and endangered species like Grévy's zebra, the Somali giraffe and Jackson's hartebeest are found here. Half of Kenya's population of critically endangered black are protected here. Endangered wild dogs frequently cross the Plateau, and chimpanzees can be seen at Ol Pejeta Sanctuary.
Activities include both day and night game drives, horseback riding, guided walking safaris, hot air ballooning and camel treks. A wide range of accommodation is offered in luxury lodges, tented camps, hotels, wilderness camps and guest farms.
3. Northern Tuli Game Reserve, Botswana
Northern Tuli Game Reserve, also called Notugre, encompasses some 72,000 hectares of privately-owned land and forms part of the Greater Mapungubwe Transfrontier Conservation Area. It offers outstanding wildlife sightings which include lions, leopards, elephants, zebras, waterbuck, wildebeest, eland, giraffe and the occasional hippo. The Reserve has a goodly number of leopards and a reintroduced population of wild dogs is doing well. Large herds of elephants are common and often seen in dry riverbeds 'digging' for fresh water.
On night drives nocturnal species like African wild cat, aardvark, aardwolf and civet are often seen. Bushbabies, springhares and genet are common. Night drives increase visitors' chances of seeing lions, leopards and spotted hyena hunting. And yes, hyenas hunt very effectively – they're not just scavengers!
Further activities in the Reserve include bird watching, guided walks, horse riding cultural visits to local farms and communities, hot air ballooning, bicycle safaris and yoga retreat safaris. A range of accommodation options include luxury lodges, hotels, tented camps, guest houses, holiday homes, B&Bs and self-catering units.
4. Nyungwe Forest National Park, Rwanda
Nyungwe Forest National Park contains one of Africa's oldest forests and is a must-see for any safari enthusiast!. The Park is home to a large variety of primates, including chimpanzees and gorillas, and chimpanzee- and gorilla-trekking is becoming ever more popular. The forest also houses several other species of primates including enormous troops of colobus monkeys. Hundreds of bird species delight bird watchers. With more than 120 butterfly species, butterfly spotting is hugely popular. But watch out for the endemic driver ants – they bite ferociously!
The wide range of accommodation options here include forest and ecolodges, hotels, guesthouses, as well as very affordable self-catering and camping venues.
5. Saadani National Park, Tanzania
With an Indian Ocean coastline, Saadani is where beautiful bush meets sun-soaked beach complete with swaying palm trees and cooling ocean breezes! This makes Saadani hugely popular with safari-goers and sun-worshippers alike.
And those self-same beaches are some of the last green turtle breeding sites on mainland Tanzania.
Expanded in 2002 to twice its former size, the Park is home to a wide range of animals including lions, leopards, spotted hyenas, black-backed jackals, large herds of elephants, giraffes, buffalos, wildebeest, hippos, warthogs, waterbuck, reedbuck, hartebeest, red duiker, greater kudus, eland, and sable antelopes. Primates in the Park include yellow baboons, colobus, and vervet monkeys.
Trips on traditional dhows are very popular. So are boating safaris on the mangrove-fringed Wami River with hippos, crocodiles and birds like the lesser flamingo and the mangrove kingfisher. Game drives, guided walks, visits to the ruins at Saadani and swimming are all popular activities. Accommodation options include luxury lodges and hotels, guest houses and self-catering camping sites.
Conclusion
Oh, dear – have we now just added several items to your bucket list? Rest assured that any of the above safari destinations will provide you with a fantastic holiday you'll remember with joy for a very long time!